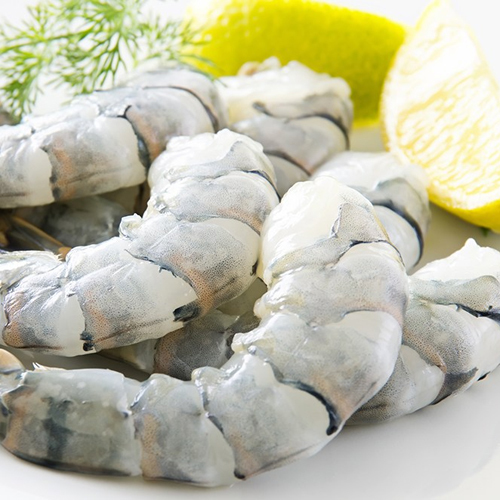 Raw Black Tiger Shrimp (P&D-PUD-PTO)
Product Description
Raw Black Tiger Shrimp (P&D-PUD-PTO)
is a perfect meal, starter, or a good side dish. One can enjoy this sea food regularly and it is very good for health also. There are different ways to prepare this dish, but the professionals make sure that it is prepared by using quality assured ingredients under hygienic environment. In addition to this,
Raw Black Tiger Shrimp (P&D-PUD-PTO)
is safely stored at various temperature to make sure its freshness and taste till supply. Our product is available at very reasonable prices in the market without compromising with their quality.
Raw P&D/PUD Tail-on : 26/30 to 9 1/110 pcs/kg
Raw P&D/PUD Tail-off : 26/30 to 91/110 pcs/kg
Raw PTO Butterfly : 26/30 to 71/90 pcs/lb
Raw P&D/PUD Tail-on Skewers : 26/30 to 61/70 pcs/lb
Raw P&D/PUD Tail-off Skewers :26/30 to 61/70 pcs/lb